In 1837 a new vicar, Arthur Shirley, was installed at Stinsford parish, Dorset and remained the parish's incumbent until his death in 1891.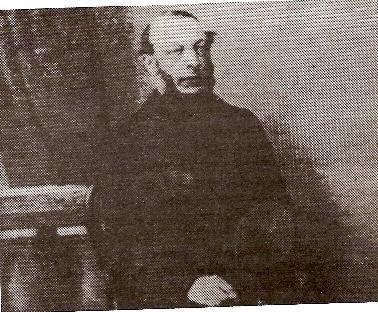 REV. ARTHUR SHIRLEY, VICAR 1837-91
The Shirleys, who claimed to be the country's oldest family, prided themselves on a tradition of widespread public service. Their family tree encompassed figures as varied as the naval officer who killed the native who shot Captain Cook, and Walter Waddington, the English Prime Minister of France. Just as there had been a Shirley at Agincourt, and a Shirley at Shrewsbury who is mentioned by Shakespeare, the new vicar's brothers served with distinction in the Peninsula, at Waterloo and in the Crimean campaign.
Rev Shirley had been an undergraduate of Oxford in the early days of the Oxford or Tractarian movement, which sought to reform the ideas, beliefs and practical effectiveness of the church of England in accordance with the High Church ideas. Undeterred by the fact that Dorset was one of the most Low Church areas in England, Shirley sought to introduce to Stinsford the newest High Church practice.
The fabric and music Shirley altered completely. In a sweeping restoration in the early 1840's, he removed the chancel pews, and replaced the string choir with a barrel organ. A susbsequent restoration, in 1868, involved the removal of the church's remaining box pews. These changes, though in strict conformity with the best High Church practice at the time, were greatly to the distaste of the Hardy family, and little though Hardy the writer could have known of the early alterations first hand, he nonetheless never forgave Shirley for them.
Taken from a booklet available in the church parish.
NOTE: Rev Arthur Shirley is descended from the Ettington Shirleys.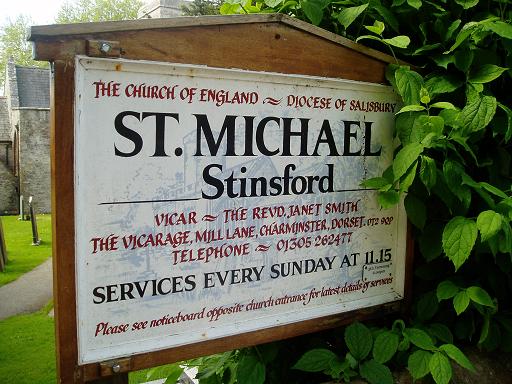 Stinsford Church, Dorset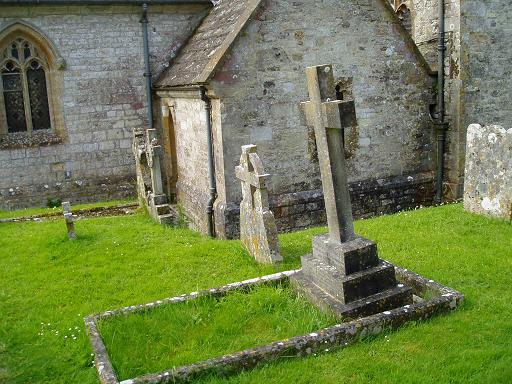 Grave of Rev. Arthur Shirley and family members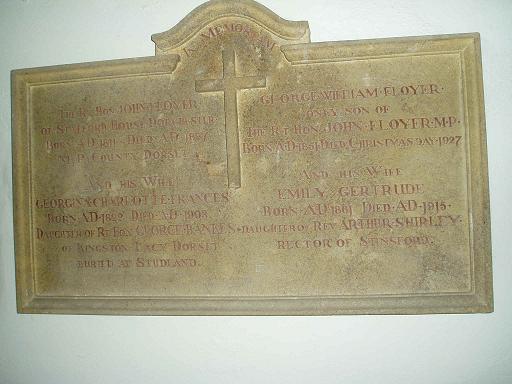 Plaque hangs on wall of the Parish Church of West Stafford, a church down the road from Stinsford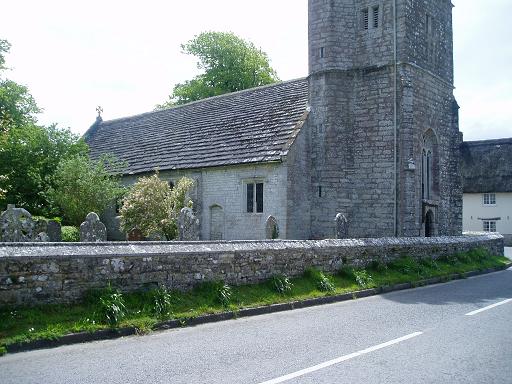 Parish Church at West Stafford, Dorset where plaque was hanging on wall
17(xiv). Rev. Arthur George Sewallis Shirley - born July 20 1810; MA of Christ Church Oxford; He was the Vicar of Stinsford, Dorset; He died 8 October 1891
married 1) Georgiana Emily Cookson on 24 August 1841 at Sherborne Minster, Dorset, daughter of Rev William Cookson. She died on 8 July 1852 and buried at Stinsford Dorset

married 2) Mary Beadon Turner on 3 September 1853 at Swanage, Dorset, daughter of Edward Turner, esq. of Sherborne, Dorset. She was the widow of Dr Jackson MD of Dorchester; She died 3 April 1877.

married 3) Francesca Vincenzia Edith Money in 1878, daughter of Captain John Ernle Money.

children:

18(i). Sewallis Shirley - born Aug 11 1842 at Stinsford Dorset; He died 3 days later

18(ii). Sewallis Shirley - born June 18 1843 at Stinsford Dorset; He died 27 November 1898, age 55

married Christiana Williams on 28 March 1878, daughter of Rev. Henry Blackstone Williams.

no children

18(iii). Leiut. Robert Shirley - born Nov 12 1844 at Stinsford Dorset; 2nd Queen's Royal Regiment; He died at Chatham on 21 April 1869, age about 25; Buried at Stinsford Dorset.

18(iv). Francis John Shirley - born June 23 1847 at Stinsford Dorset. Age 3 in mother's 1851 census. Unmarried bank clerk at the Bank of England, living at Kensington MDX in 1871 census. Living with mother-in-law Sarah Saunders in Hove Sussex in 1891 (widower) and 1901 census. He was enumerated at Hove Sussex in 1911, widower, Retired Bank Clerk, unpensioned. His will was probated in 1931, residence Southwick Sussex. (note: another Francis John Shirley was chr at Dorchester about the same time, so careful tracing)

married _____ (mother was Sarah Saunders)

children:

19(i). Frances Sara May Shirley born 1870 at Brighton Sussex, age 23 living in grandmother Sarah Saunders household in 1901 census, living with her widowed father in 1911 census. She was the executor of her father's estate in 1931, spinster

18(v). Mary Selina Shirley - born Dec 7 1848 at Stinsford Dorset

18(vi). Capt. Arthur Horatio Shirley - born June 25 1854; Served in the Royal Navy, held the office of Justice of the Peace for Devon; He died 30 November 1933

married Katherine Shirley on 14 November 1899, daughter of Evelyn Philip Shirley of Ettington

18(vii). George Shirley - born July 17 1855

18(viii). Rev. William Shirley - born Aug 23 1856; M.A. Keble College, Oxford University; He was rector of Bursledon Hampshire between 1908 and 1920; He died 1 March 1949, age 92.

married Alice Louisa Pryor on 22 April 1884, daughter of Rev Frederick Bell Pryor; She died 8 September 1929.

children:

19(i). Brigadier Sewallis Robert Shirley, esq. born 31 January 1885; Educated at Winchester College and Royal Military College, Sandhurst. He fought in the Mohmand Expedition in 1908. Fought in WWI. Decorated with the Military Cross; Colonel, Temporary Brigadier India Army, Regional Officer for Civil Devence 1940-41, Royal Navy Minewatching Service in 1951; He died 8 November 1969, age 84

married 1) Hilda Grace Young in 1917, daugher of Henry Gavin Young, late India Police (divorced)

married 2) Edna Blodwen Laking on 31 July 1940, daughter of Albert William Laking

children:

20(i). Eileen Diana Shirley born 11 September 1922

20(ii). Anne Devereux Shirley born 21 August 1943; She died 1 July 1983.

19(ii). Geoffry Stanhope Shirley, gent. born 19 July 1888; He served as conservator in the Indian Forest Dept. Burma; He died 12 March 1960, age 71 unmarried.

19(iii). Lieut. Ralph Devereux Shirley, esq. born 19 August 1889 at Fareham Hampshire; late rifle brigade. He was an architect residing at 6 Fitzroy Sq, London in 1933 (bankrupt).

married Marie Louise Jouve' in 1926, daughter of M. Jouve' of Calais

This branch of the Shirleys of Ettington died out in the male line
---
Thomas Hardy and the Shirleys
The Hardy's family had been connected with Stinsford for several years before the writer's birth. Edward Murray, vicar from 1823-1837, resided in the Stinsford House adjoining the church and would welcome members of the Hardy family, particularly Hardy's grandfather and father, Thomas the First and Thomas the Second.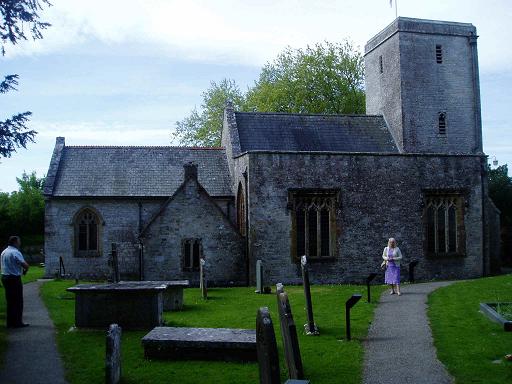 STINSFORD CHURCH
Thomas Hardy, poet and novelist was born in the parish of Stinsford on June 2, 1840 and baptized in this church about a month later. The Hardy family was closely connected with the church.
Rev Shirley had been an undergraduate of Oxford in the early days of the Oxford or Tractarian movement, which sought to reform the ideas, beliefs and practical effectiveness of the church of England in accordance with the High Church ideas. Undeterred by the fact that Dorset was one of the most Low Church areas in England, Shirley sought to introduce to Stinsford the newest High Church practice.
There was scarcely an aspect of the young Thomas Hardys life which this change did not affect. Hardy was the first pupil to enter the new Stinsford and Bockhampton National School which Shirley had set up in collaboration with the occupant of the nearby Kingston Maurward house, Julia Augusta Martin. He also instituted a Sunday school, at which in due course Hardy became an instructor, along with the vicar's sons Sewallis and Robert.
Hardy became an architect while at the same time attempting to establish himself as a writer. Hardy's fiction increasingly brought him prosperity and fame. At the turn of the century, Hardy abandoned fiction for verse drama and poetry. Much of his best verse consists of imaginative reminiscence of the parish and its people and places. His finest work is contained in Poems of 1912-13.
Hardy died January 11, 1928 and in the words of The Times of the day following, 'the greatest writer of his time'.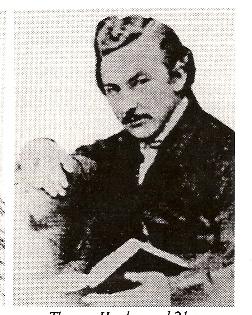 THOMAS HARDY AGE 21
---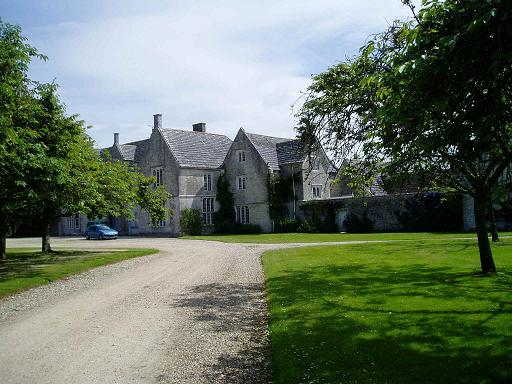 Stafford House
Stafford House was built in 1633 and extended in 1848. It was used for the 1996 adaptation of Jane Austen's Emma and a waterfall in the grounds is mentioned in Thomas Hardy's story 'The Waiting Supper'.
Julian Fellowes is an actor-director in England and is a cousin to Major John Shirley, present owner of Ettington. His home, Stafford House, is in Dorchester, Dorset. He bought the mansion for more than £1 million last year with proceeds from the hit film starring Dame Maggie Smith and Michael Gambon according to an England publication. It is a beautiful house.
Shortly after moving in, Fellowes noticed a plaque with the words, 'Gertrude Floyer, Daughter of Reverend Arthur Shirley,' during a Christmas carol service at the local church. He discovered she was his great-great aunt and had been the lady of the house in the 1890s.
Unfortunately Mr. Fellowes was not home the day we stopped by.